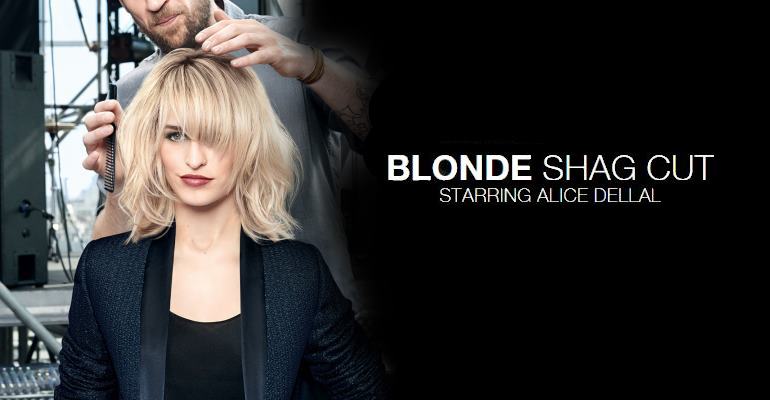 Seen across this season's catwalks, the shag cut has gone modern, giving the perfect balance of fashion forward and effortless cool. It all started with models like Edie Campbell. The inspiration around this cut is clearly 70's.
It's a basic cut that's very layered, rather short and boyish, but very feminine.

The mastermind bringing this iconic look back is James Rowe. For this Spring/Summer 2015 It Look, James worked on making this cut much more modern, that's more adapted and refined.

This summer, blonde goes rock: very cool on mid-lengths and ends, in total contrast with a naturally dark re-growth. The expert placement of color creates a subtle transition between re-growth and ends for a full-on trendy rock spirit: the grown out blonde.

This color was created by Frederic Mennetrier using INOA, our ammonia-free, odorless haircolor that gives up to to six weeks of intense hydration and nutrition with optimized scalp comfort.