With the mythical stories of Mermaids dating back to 1000bc, it's no wonder that it's always been a fantasy for many women to possess the traits of a mermaid. After all, there are 16 major motion pictures who have starred mermaids as their lead character, and mermaids are rumored to be immortal, telepathic and see the future. With so many magical traits we wonder how the newest style "mermaid hair" just started gaining such rapid popularity.
We invite you to join Alex as she allows Travis Crall, owner of Silver Screen Salon, to take her on the magical journey of becoming a mermaid, or as close as a 27-year-old human woman can get.
Step 1:
It's time Alex has decided to go
from
her every day, everybody, ordinary brown hair to mermaid hair. She meets Travis Crall at Silver Screen Salon early in the morning. She's nervous and excited to transform.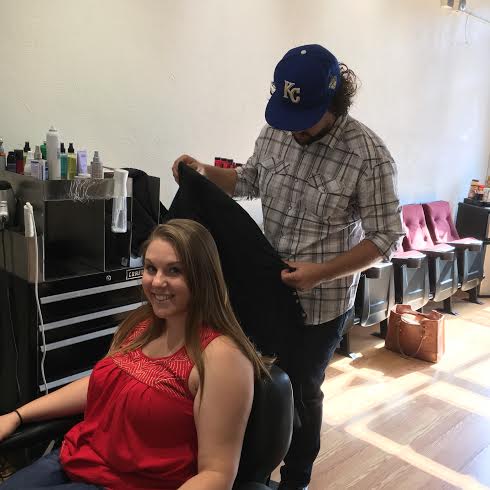 Step 2:
Travis does an analysis of her hair and makes sure they are on the same page of her end goal ("Mermaid Hair" could mean different things to different people after all.) He begins the process of lightening up her hair. He paints on (multi-technique lightener ) to strip her current color out using a technique called balayage.
Step 3:
Now that Travis has taken Alex from a brunette to a blonde the fun is about to begin. In no time, this newly blonde bombshell will transform into a magical Mermaid!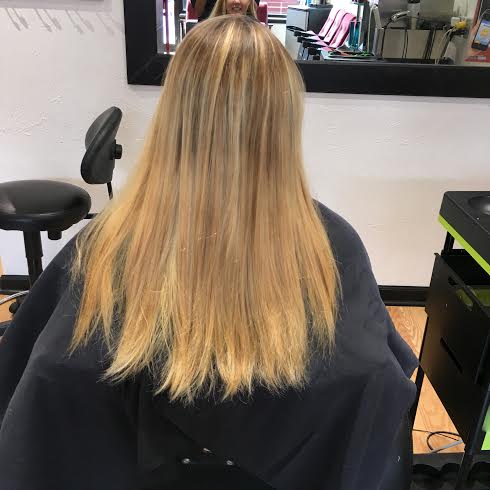 Step 4:
Travis once again pulls out his paint brush and begins the exciting process of transforming Alex's hair into Mermaid Hair. He starts with (sapphire blue) He carefully paints around the roots of Alex's hair. He
paints
about midway down her hair length.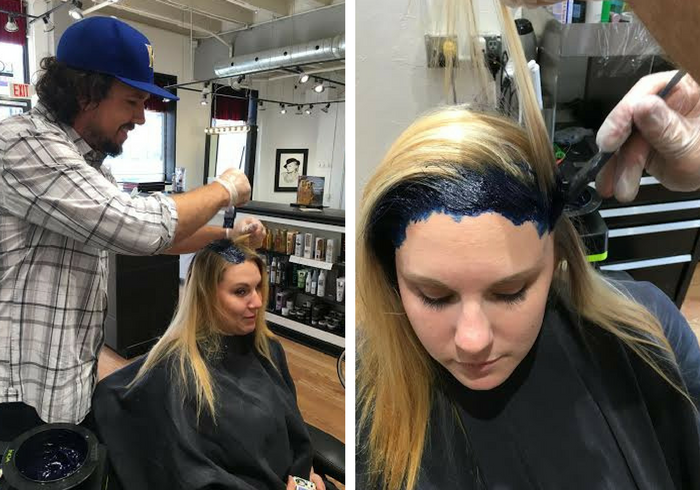 Step 5:
Now it's time for the thrilling part. Travis has now added a couple more colors to the mix. With (coral blue) and (blissful blue) he starts the "drifting process". He's making all the colors blend so that when finished and dry the colors will weave throughout her Alex's hair giving her an accurate mermaid portrayal.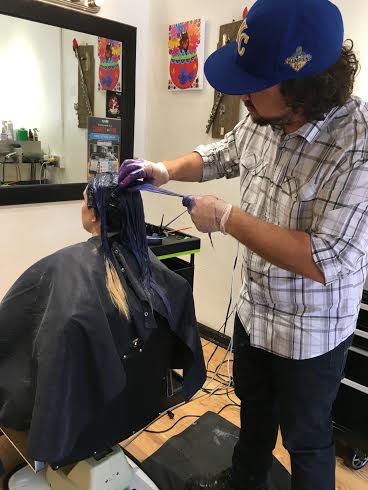 Step 6:
Now we wait!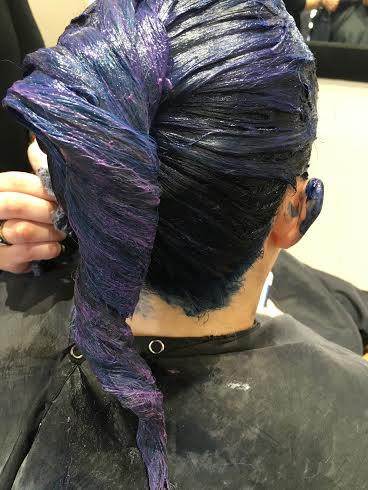 Step 7:
Time to rinse! Multiple shades of blue never come out quickly.
Step 8:
Alex is now fully committed. Travis touches up the ends to make sure the cut will now represent the color.
Step 9:
Another crazy fact, although Mermaids spend most of their time in the water they very rarely have wet hair. Travis works on drying and styling Alex to meet the standards of all of her mermaid friends!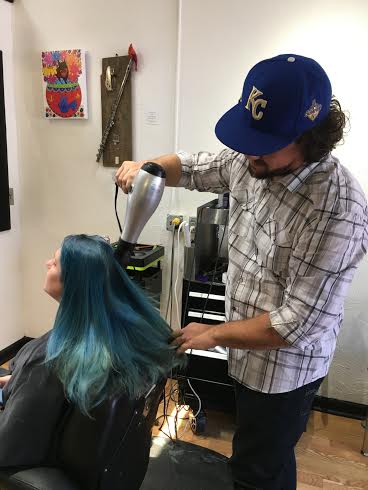 Step 10:
Much like Ariel in The Little Mermaid we end the day with a smile. Travis Crall has done wonders transforming Alex from the girl next door to the girl with Magical Mermaid hair that can't leave her house without multiple compliments and words of admiration.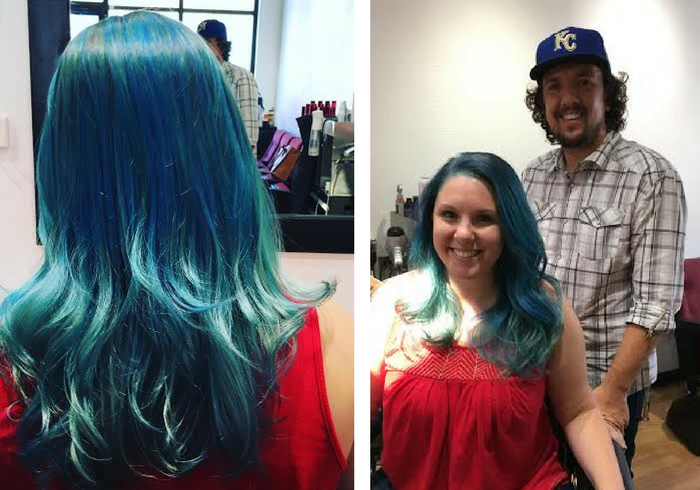 Call Silver Screen Salon (816)888-7298 to schedule your own Mermaid Hair transformation