A Local Tradition
KU Basketball is as great of a tradition to Kansas City as any. With multiple NCAA championships under their belt and one of the strongest fan bases in the country, it was only a matter of time before the men of the University of Kansas basketball team were given a place to live that was fit for the local celebrities they have become. Check out a video of the facility.


McCarthy Hall
In October 2015 McCarthy Hall opened and was just the dorm that college athletes dreamed of. With an $11.5 million dollar price tag, it is packed with a game room, media rooms, and 8-foot tall shower heads. It is more of a luxurious condominium than a college dorm. A unique features of McCarthy Hall is the in-house barber shop that is adjacent to the game room and overlooks the practice court.
KU's Team Barber
Silver Screen Salon is proud to send our very own Tahki Bannister to Lawrence to be one of the few barbers that are welcomed into the sacred housing facility to offer haircuts to the team.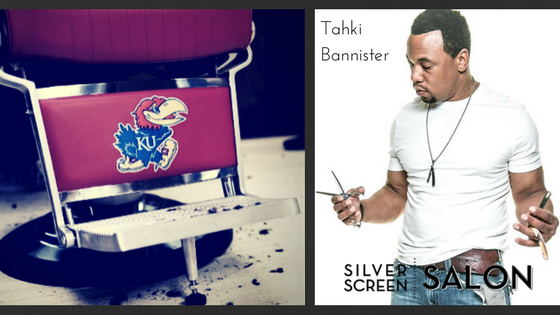 Tahki has been with Silver Screen Salon for about three years and is our resident barber. Do you consider yourself a KU superfan and want to have the same barber that cuts the team's hair cut yours? Schedule an appointment with Tahki today. Call (816) 888-7298