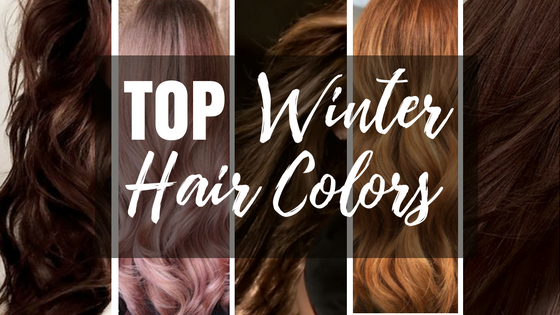 At Silver Screen Salon we love our bright and fun color hair masterpieces. In fact, color is our favorite thing to change around here. So it should be no surprise that with the colder winter days we are lining up our favorite winter hair colors.
These colors are sure to warm up the chilly days and add a little bit of fire to the bitter nights.
Dusty Rose

Are you as blonde as they come? Platinum perhaps? Then why not consider adding a little bit of pink to the mix to achieve a warmer almost gold like tone. We call this dusty rose and we love the look this provides with layers of jackets and scarves you can tell you're still it girl!
Bronde

Have you heard of Bronde yet? The name for this look is derived by attaining the perfect mash up of your blonde hair combined with brown. Last year it was all about the ombre but this year it's all about the joining of the colors to achieve the perfect balance of both hair colors. We think you would be an amazing Bronde!
Copper Strawberry

We've all heard of strawberry blonde but long after the shorts and sandals are put away you need a look that can hold it's own. Adding a copper tone to that already strawberry colored hair gives you the perfect transition into winter hair. No matter how hot or cold it is Strawberry hair is always a guarantee that your look will be on point!
Chocolate Brown

Were you a highlight girl all summer? It may be time to consider adding some low lights and achieving the optimal Chocolate Brown hair color. This look defines winter hair color at its very core and will always compliment a bright red lip that is sure to add sparks to the cold winter days.
Dark Brown With Red Tones

Just because the temperatures have dropped does not mean that you have to give up your unique style. Adding bright red tones to your brunette hair is a way to stand out in any crowd. Red is a bold color and adding it to your hairstyle will only take you to that next level when it comes to truly fantastic winter hair colors!
Silver Screen Salon can make take your hair from the scorching days of summer to the frost bitten days of winter all while keeping you looking your very best. What winter hair color are you planning?
Source:
http://www.cosmopolitan.com/style-beauty/beauty/advice/g3407/fall-to-winter-hair-color