The Oscars are just over a week away — are you as excited as we are? We love awards show season not only for the entertainment but especially for the constant barrage of celebrity hair inspiration that comes our way throughout January and February. And with the SAG Awards, Golden Globes, and Grammy's behind us — as well as the many smaller shows — we've taken note of some of the hair trends to keep your eye one and try for yourself this year.


Whether you want to try these out for a special event or wedding, just your average day, or maybe an Oscars watch party, they're all pretty wearable off the red carpet too. Of course, we're happy to help you out — and we definitely want to see your photos of your awards-show-inspired hair!
TREND: Sleek, straight, and simple
A number of women have been turning to sleek blowouts with plenty of shine, leaving the focus on the
ir faces, dresses, and accessories. Still
need a little bit of volume? Try adding a bit of lift at the roots, like Kate Hudson at the SAG Awards.

Kerry Washington, SAG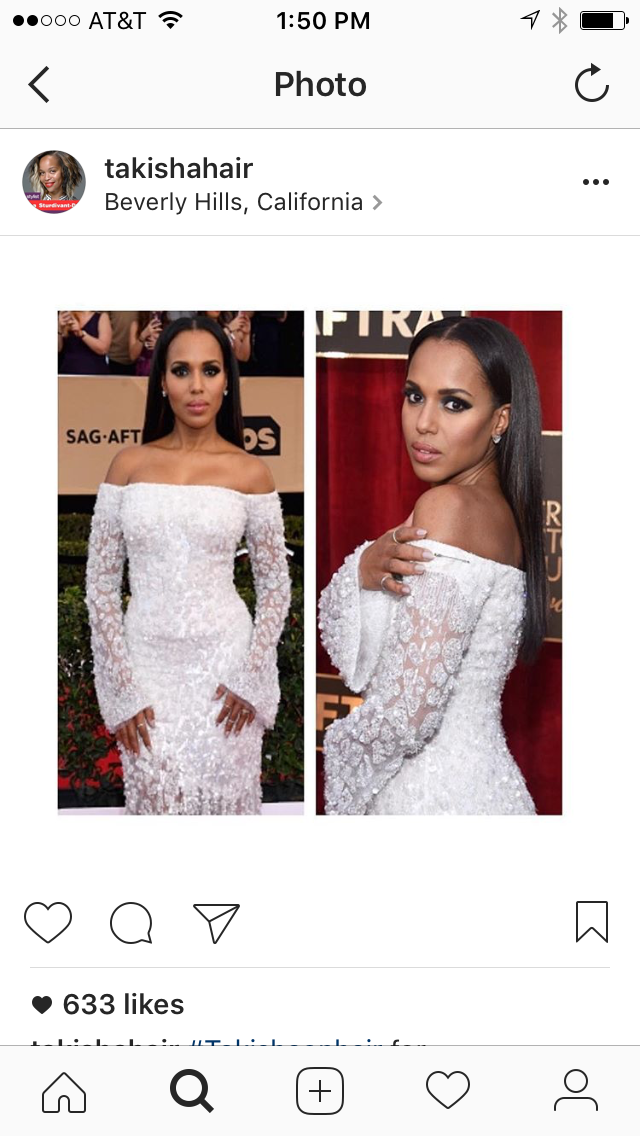 Instagram:
takishahair
Sofia Vergara, SAG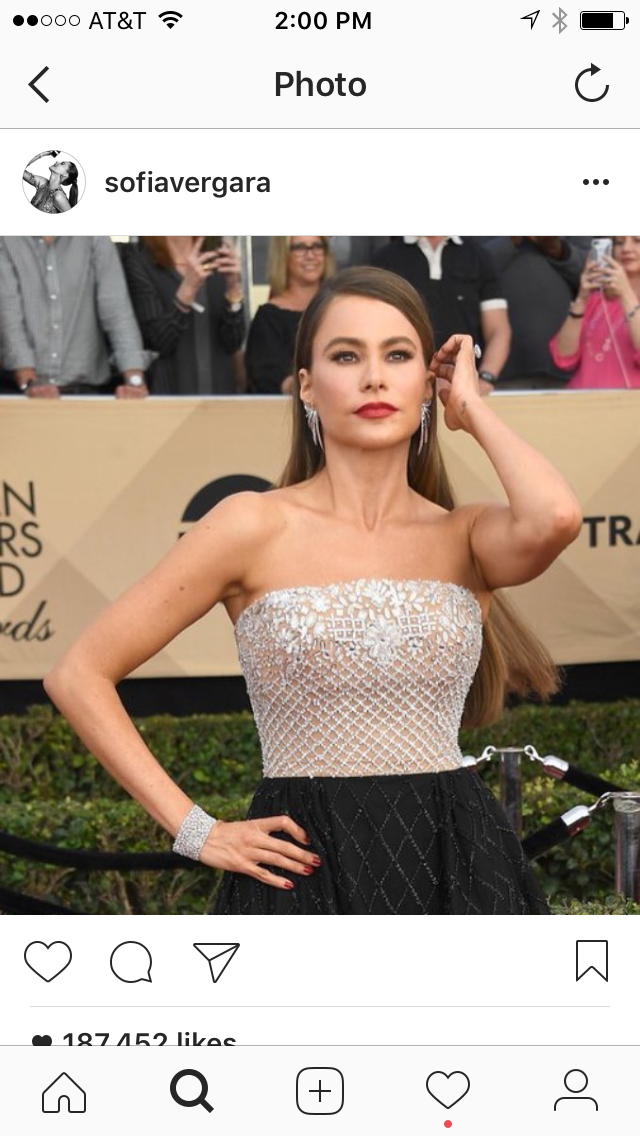 Instagram: sofiavergera


Kate Hudson, SAG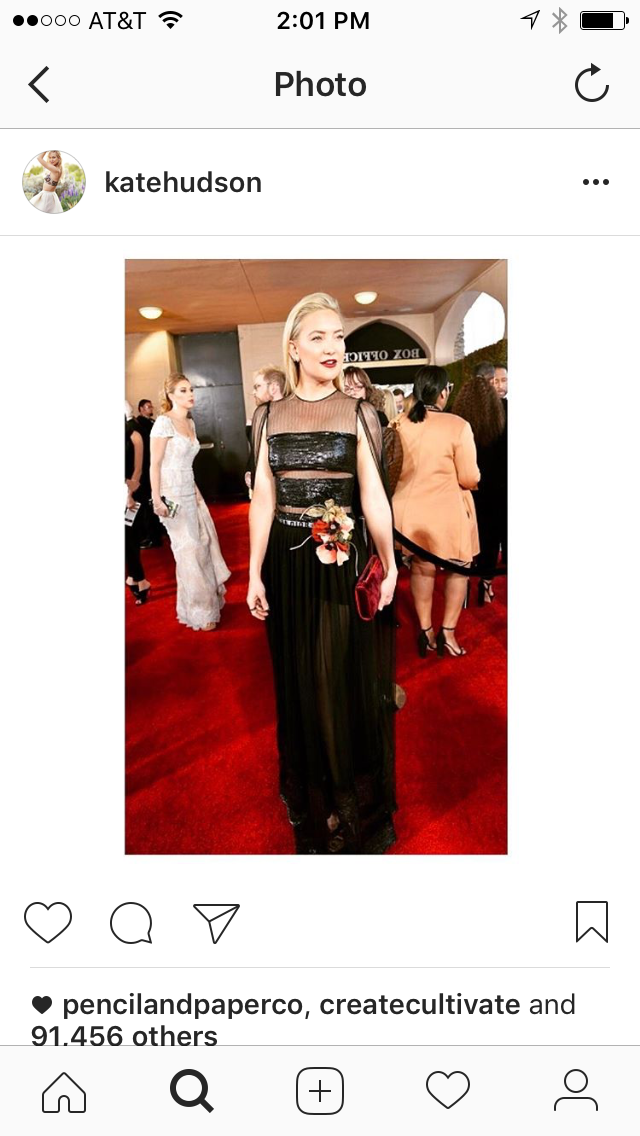 Instagram: katehudson

VARIATION: Brushed-out waves
One of the more wearable trends has been a variation on the sleek blowout — brushed-out waves add just a slight amount of romance and bend while still keeping your look more sleek and chic and less Victoria's Secret.

Priyanka Chopra, Golden Globes

Instagram: priyankachopra


Mandy Moore, Golden Globes

Instagram: mandymooremm
TREND: Side-swept and deep side parts
A perennial favorite — side-swept hair — got a little deeper this season, though there's also a lot of freedom here to take your part as deep as you want. This isn't just for long tresses either! Evan Rachel Wood pumped up her short crop with a side-swept curl while Natalie Dormer got even edgier, showcasing her undercut with a French braid that led way to classic Hollywood waves.

Reese Witherspoon with Nicole Kidman, Golden Globes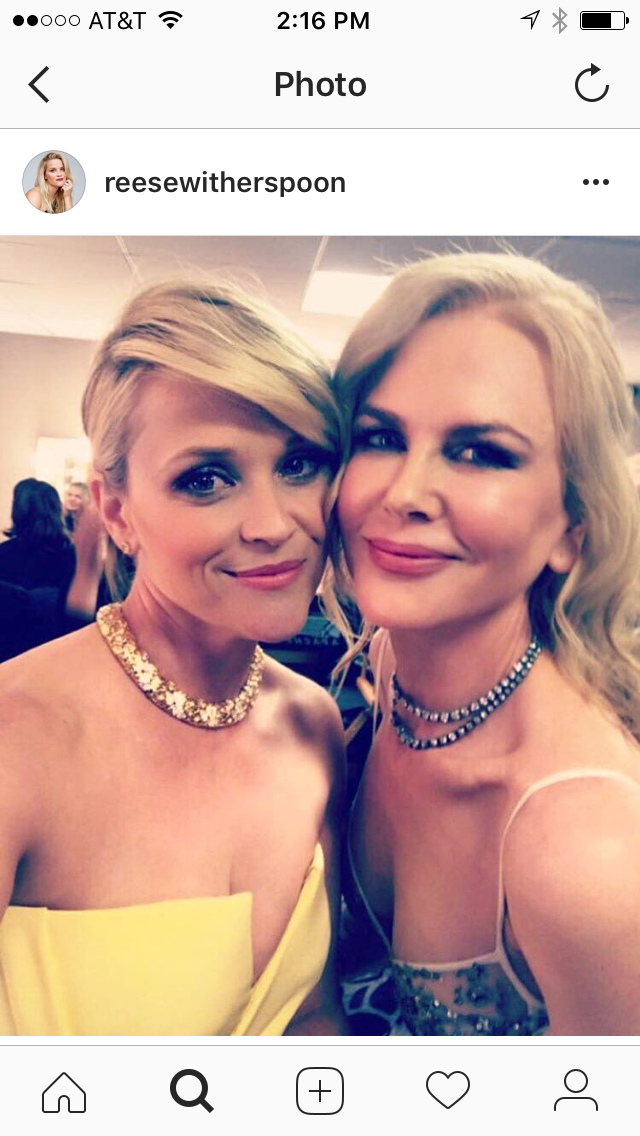 Instagram: reesewitherspoon



Naomie Harris, Golden Globes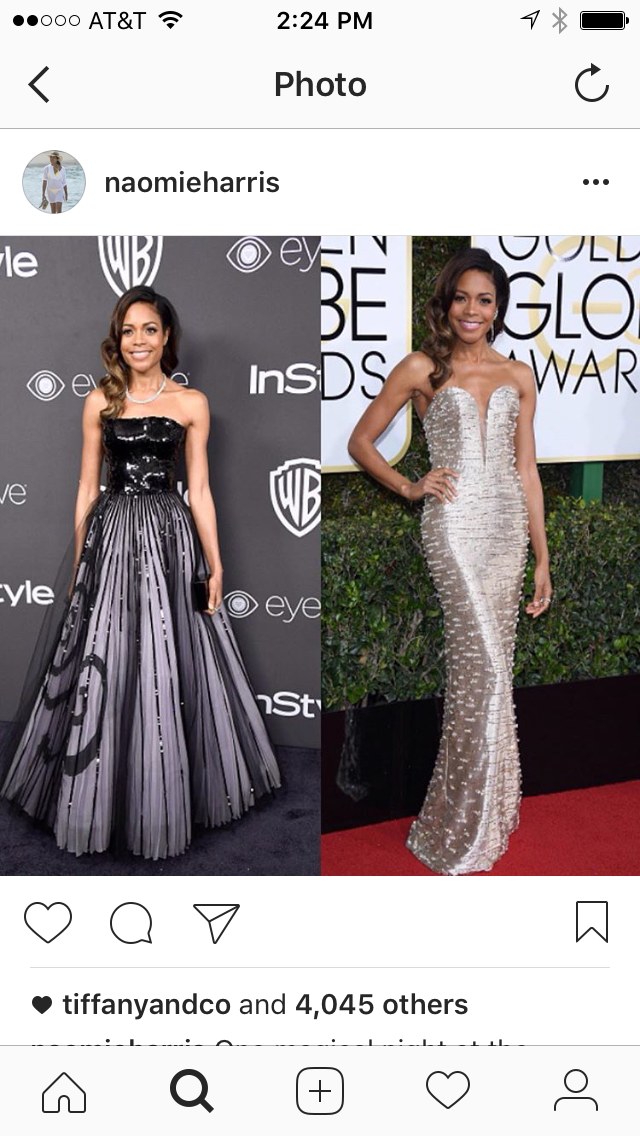 Instagram: naomieharris

Evan Rachel Wood, Golden Globes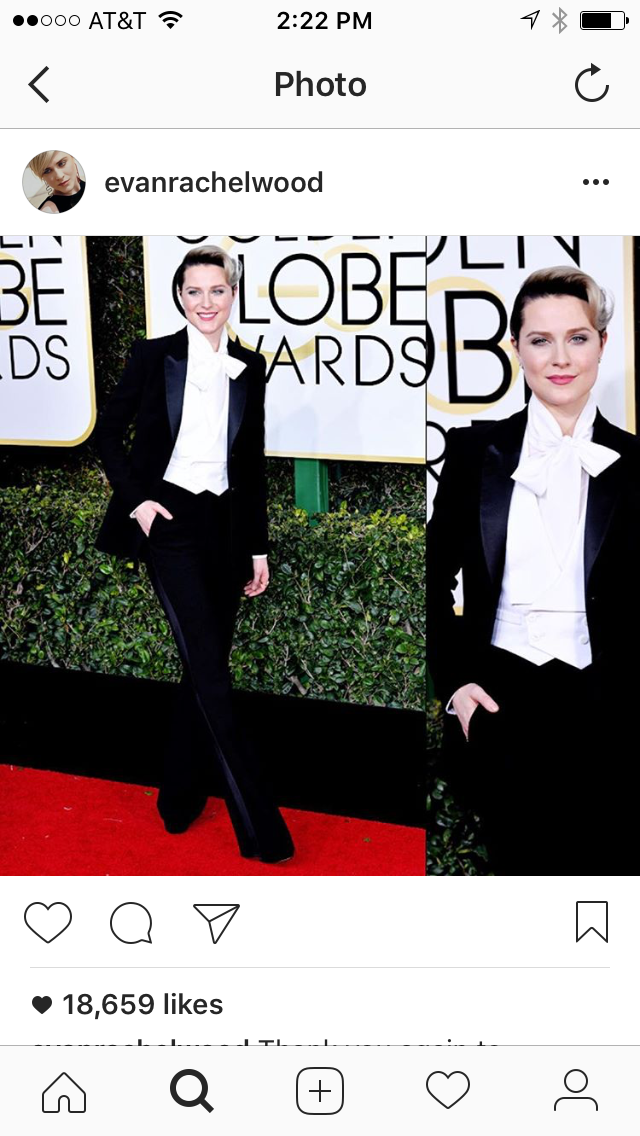 Instagram: evanrachelwood

Natalie Dormer, SAG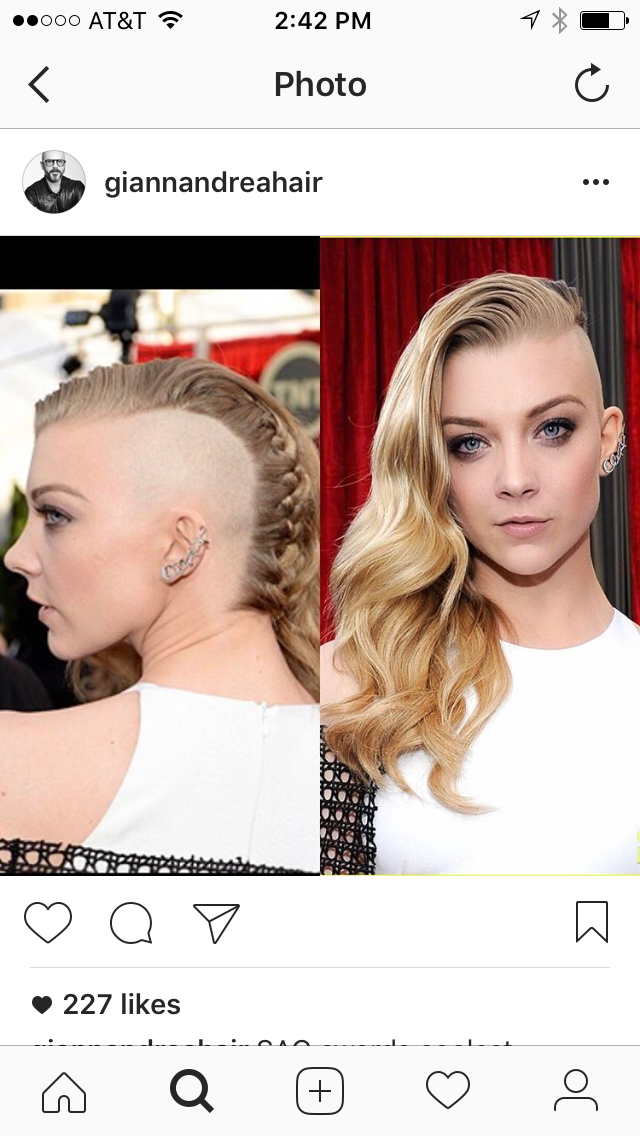 Instagram: giannandreahair
TREND: Sleek updos
These updos took the sleek look one step further, leaving all the attention on their lovely faces. Another sign this is becoming a major trend? Bombshell Sofia Vergera stepped out not once, but twice this season featuring restrained hair versus her trademark volume.

Sofia Vergara, GG's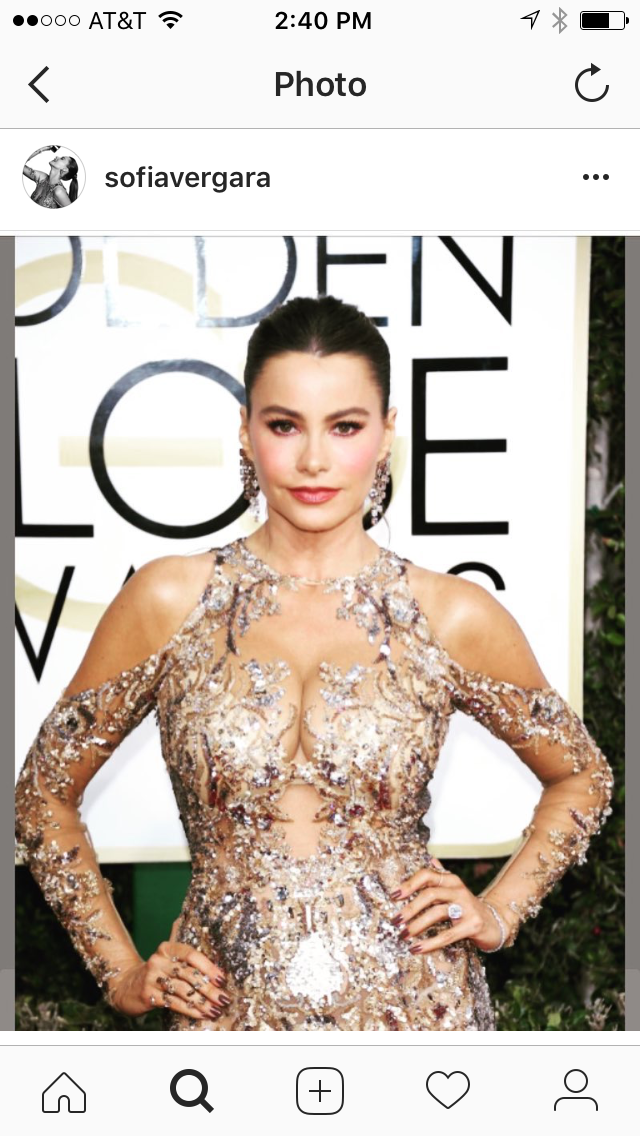 Instagram: sofiavergera



Yara Shahidi, SAG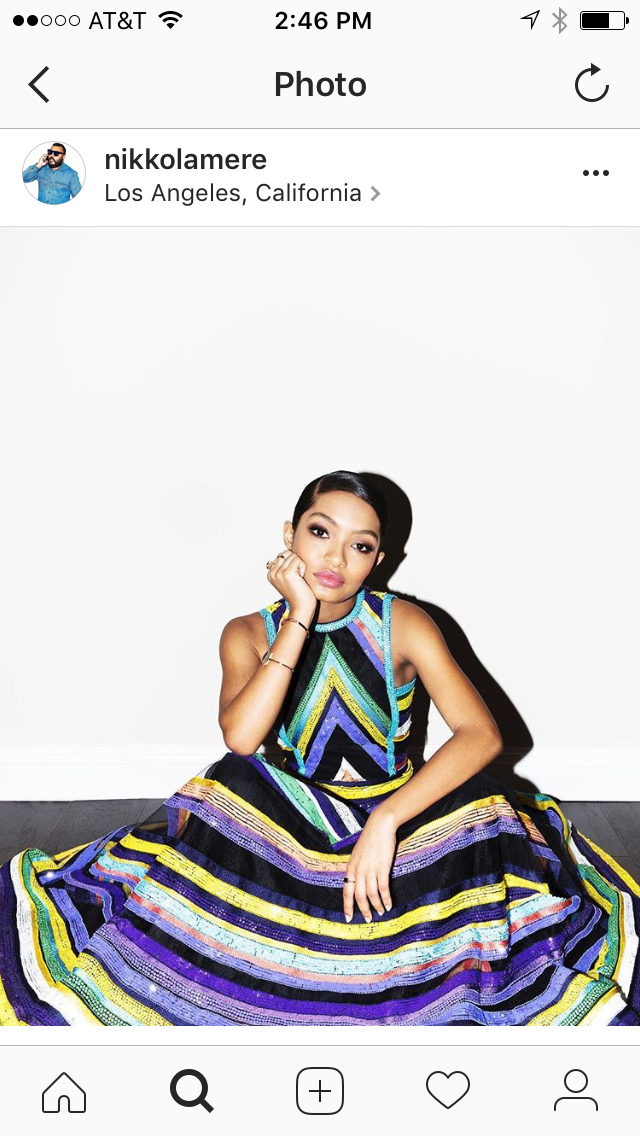 Instagram: nikkolamere



Gal Gadot, Golden Globes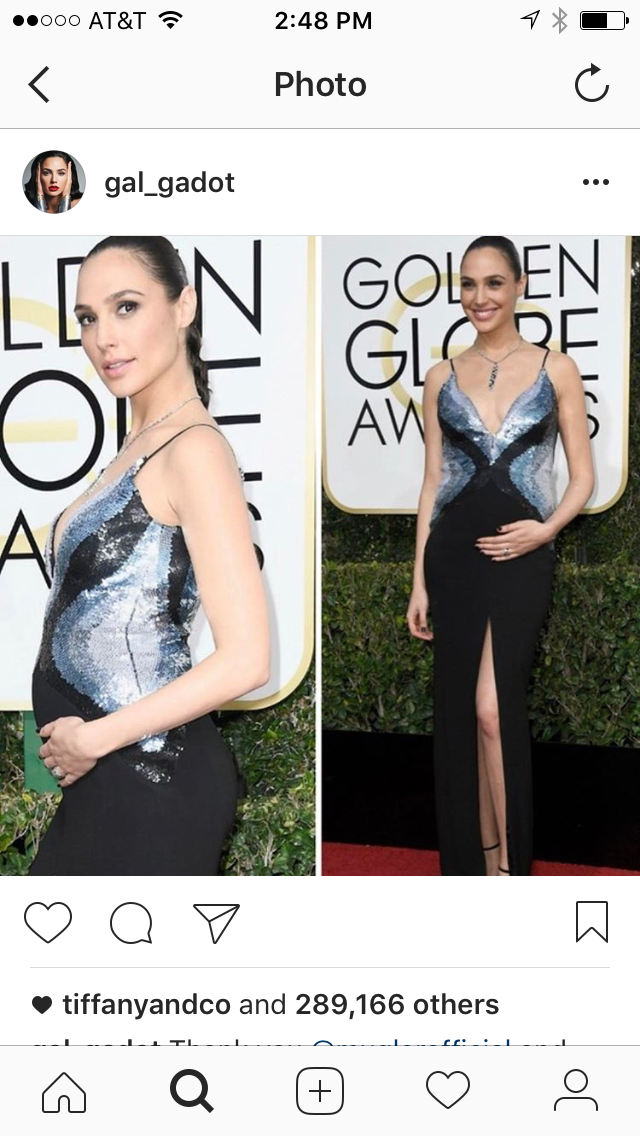 Instagram: gal_gadot



TREND: Brushed-Out Natural Curls
Natural curls continue to appear on the red carpet, with celebrities favoring a slightly brushed-out approach for their ringlets, whether pulled back like Tracee Ellis Ross or left loose like Solange Knowles. Nathalie Emmanuel paired her curls with a deep side part, giving her volume a fun, asymmetrical edge.

Solange with Beyonce Knowles, Grammy's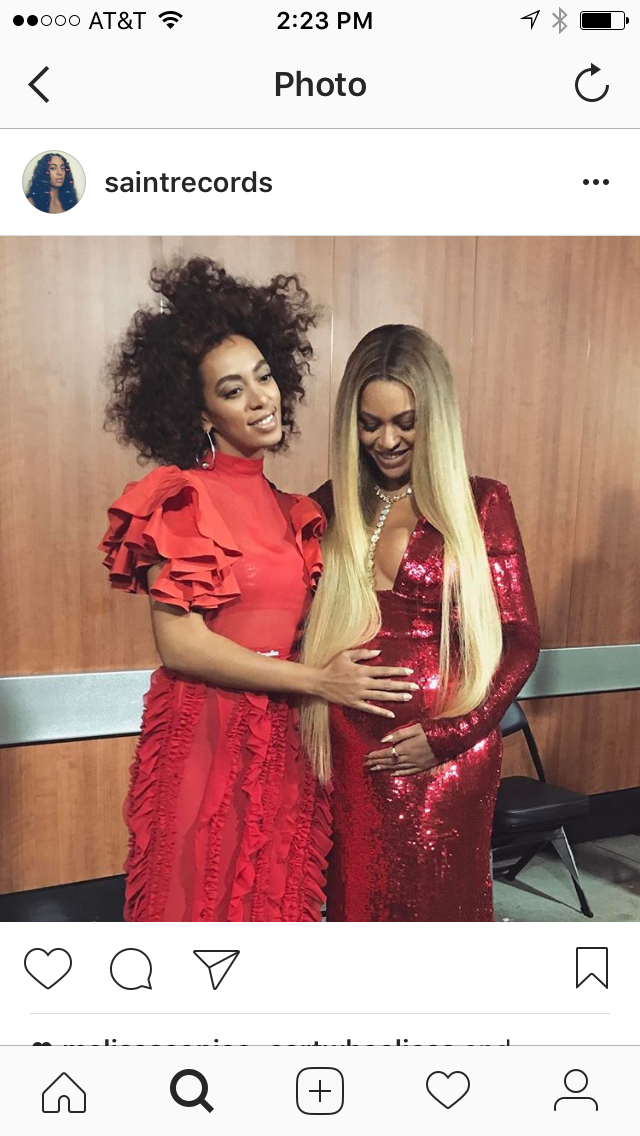 Instagram:
saintrecords


Tracee Ellis Ross, GG's

Instagram: traceeellisross


Nathalie Emmanuel, SAG
Instagram: nathalieemmanuel
TREND: Hair Accessories
Kansas City-native Janelle Monae has become the undisputed queen of the unexpected hair accessory, rocking them everywhere from the red carpet to Late Night with Conan. Jessica Biel accessorized her own sleek Golden Globes 'do with a dripping of delicate gold chains, while at the SAG Awards, Bryce Dallas Howard's origami fold featured a bold gold barrette.
Jessica Biel, Golden Globes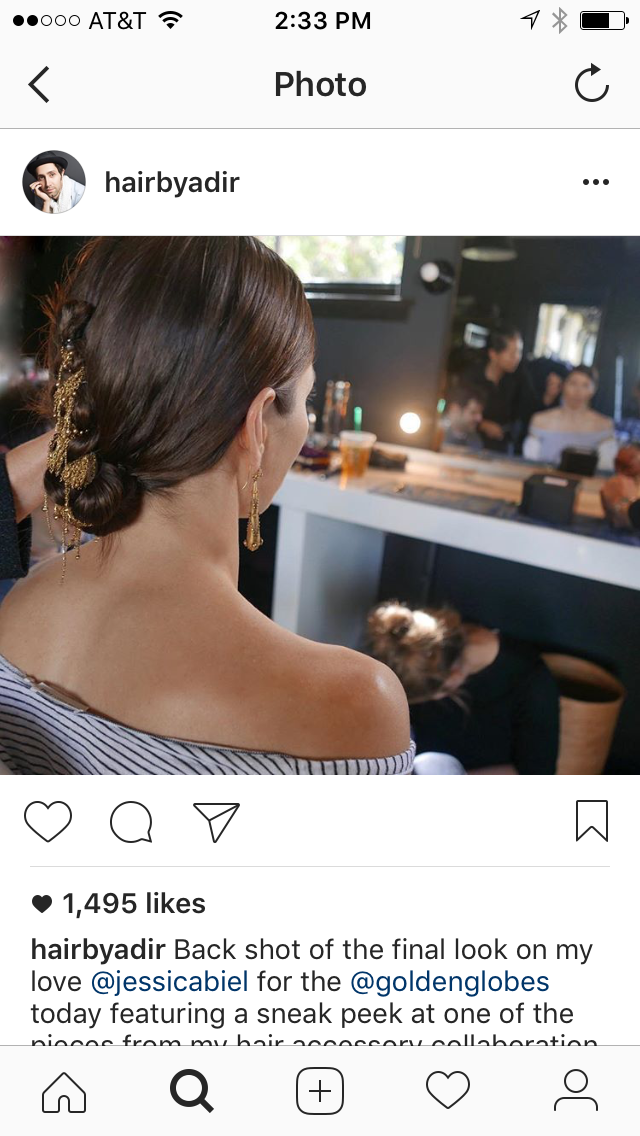 Instagram: hairbyadir
Bryce Dallas Howard, SAG Awards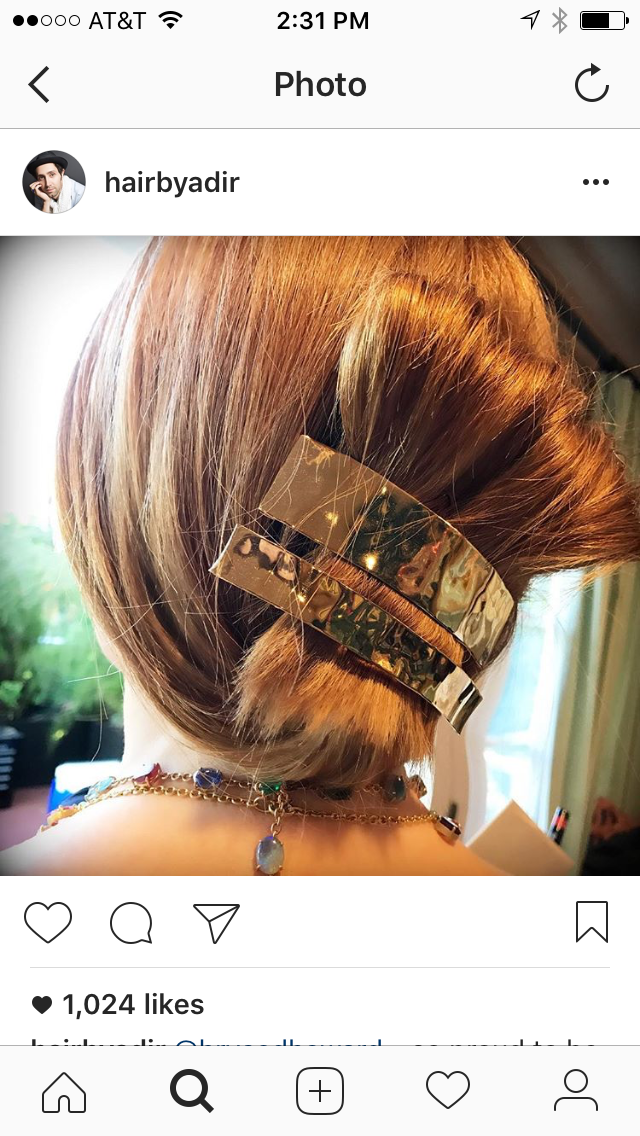 Instagram: hairbyadir


Janelle Monae, SAG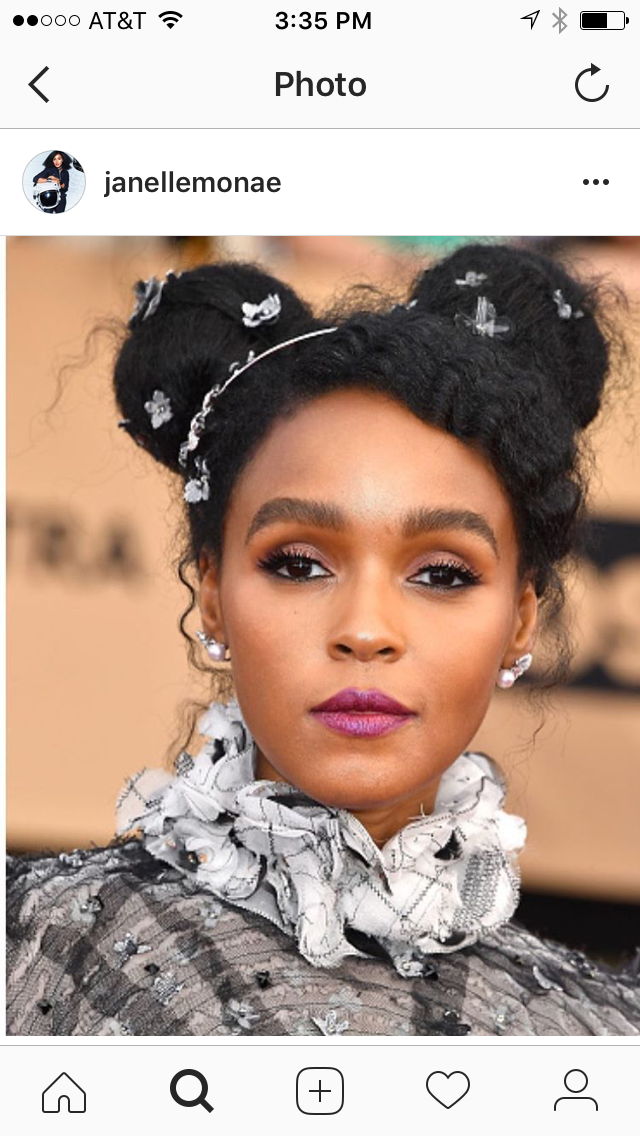 Instagram: janellemonae
Janelle Monae, PGA Awards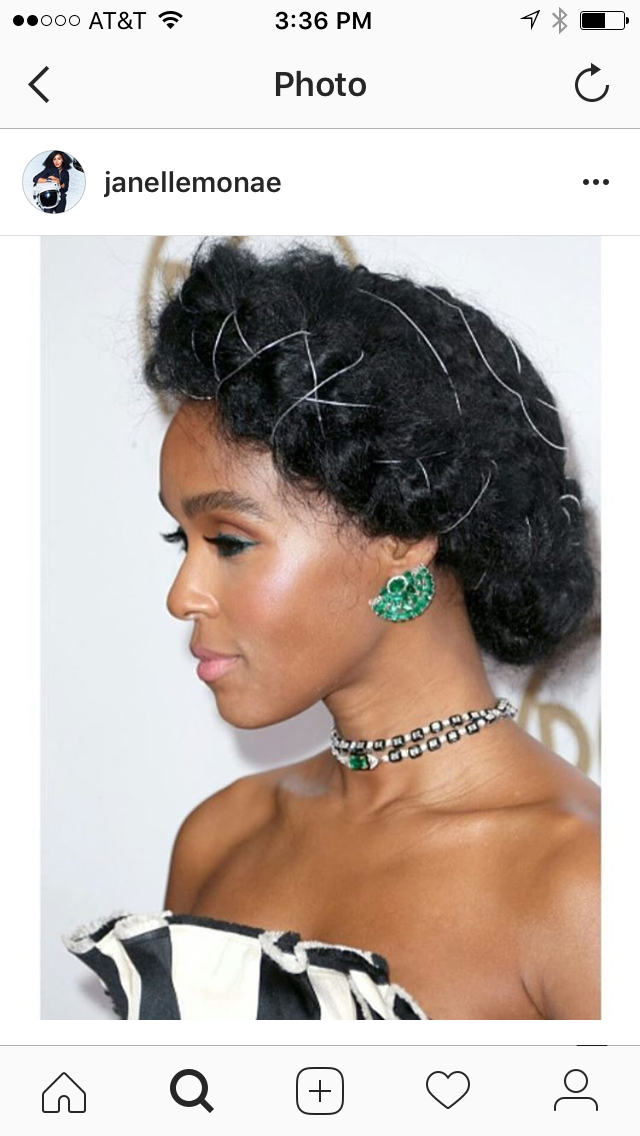 Instagram: janellemonae