loy·al
ˈloi(ə)l/
adjective
1. giving or showing firm and constant support or allegiance to a person or institution.
Here at Silver Screen Salon we are so lucky to have so many amazing, awesome, spectacular and most importantly loyal clients that we have decided to honor their loyalty with our Loyalty Reward Program.
We first implemented this program early 2016 and have listened to you, the client, and have perfected it so that it really honors you for being amazing!
Check out this graphic to understand how you can earn points and then turn them into what we all really love, Hair Rewards: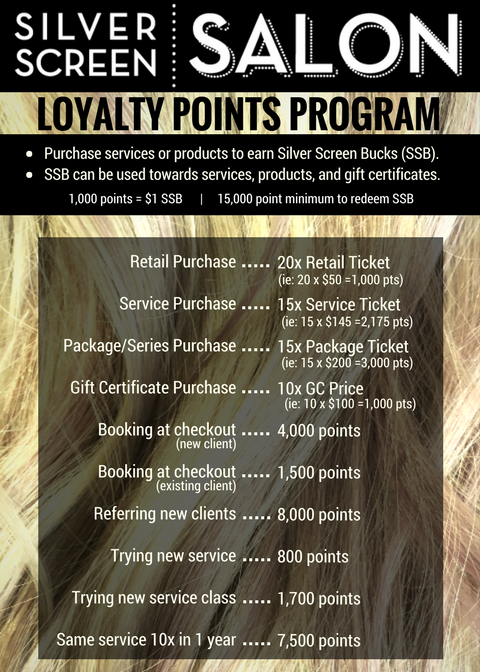 Do you have any questions or suggestions for our loyalty rewards program? We would love to hear them. Send us a message or call today!